Newport Oriel Sol 3A 94063A solar simulator, 6x6 collimated beam, 1000w Xe lamp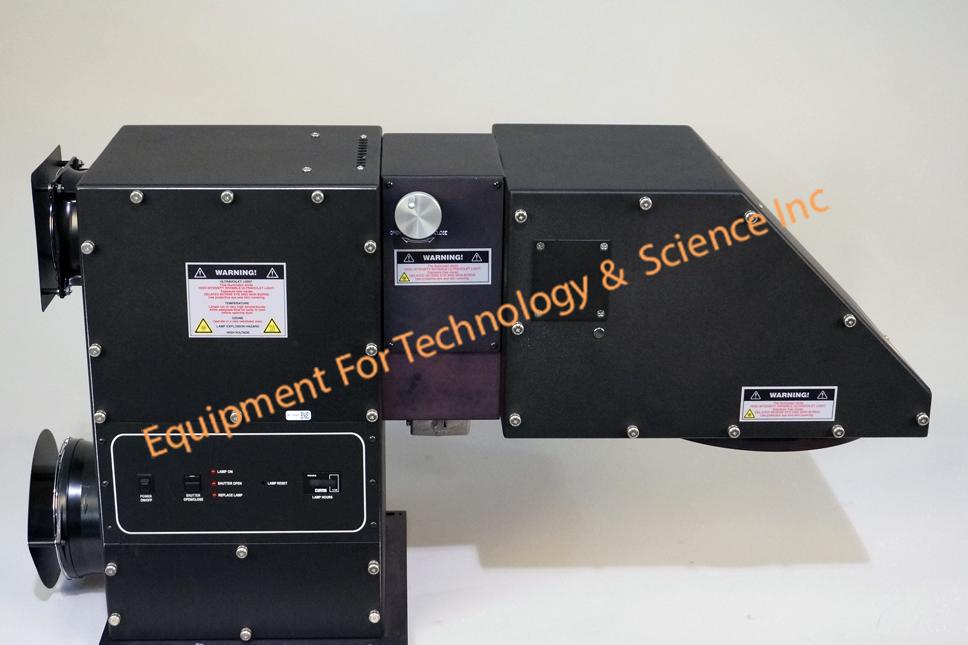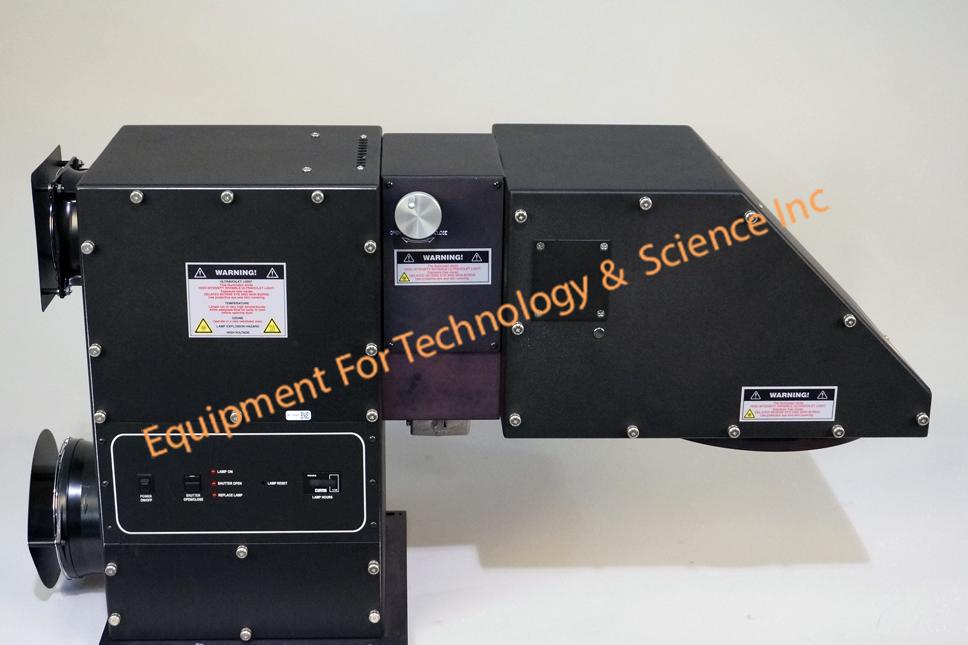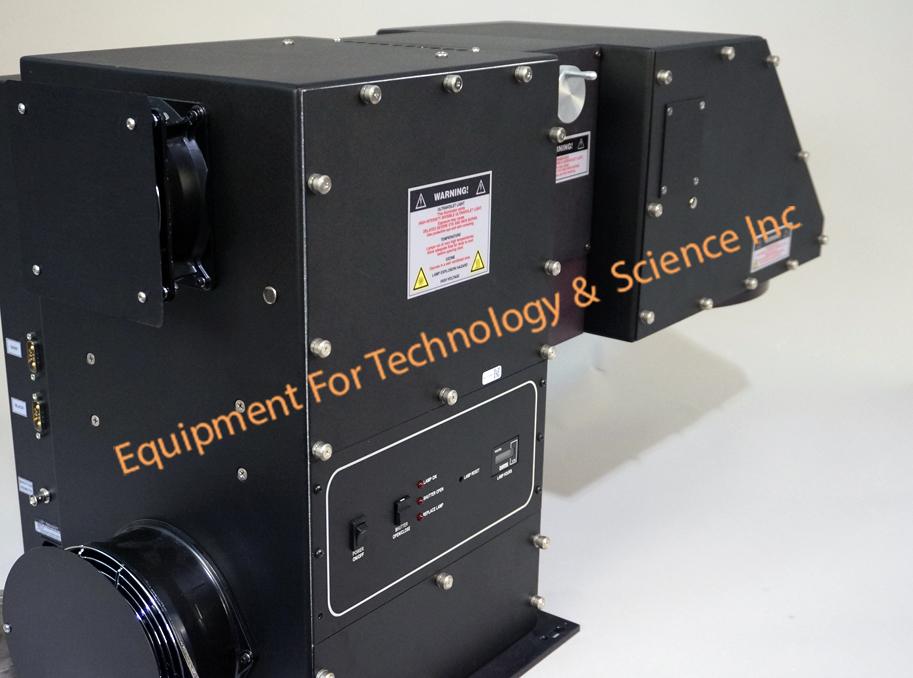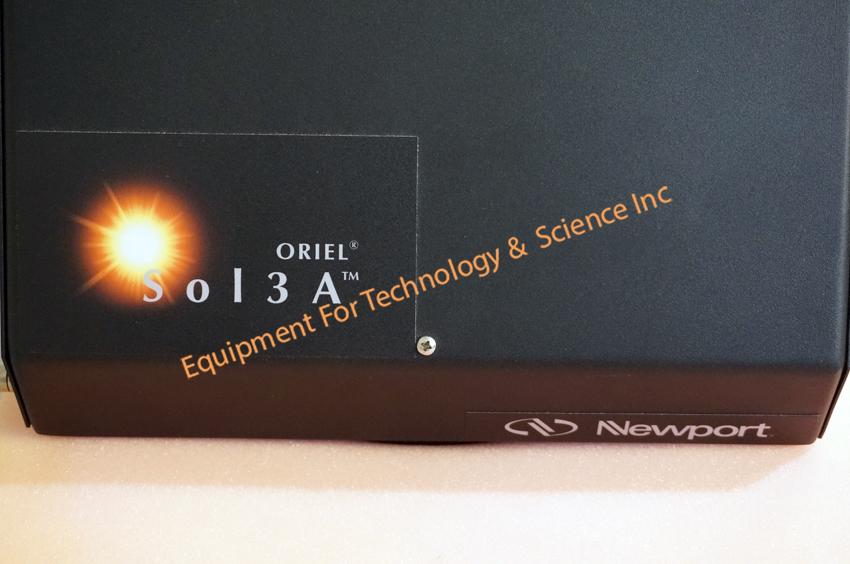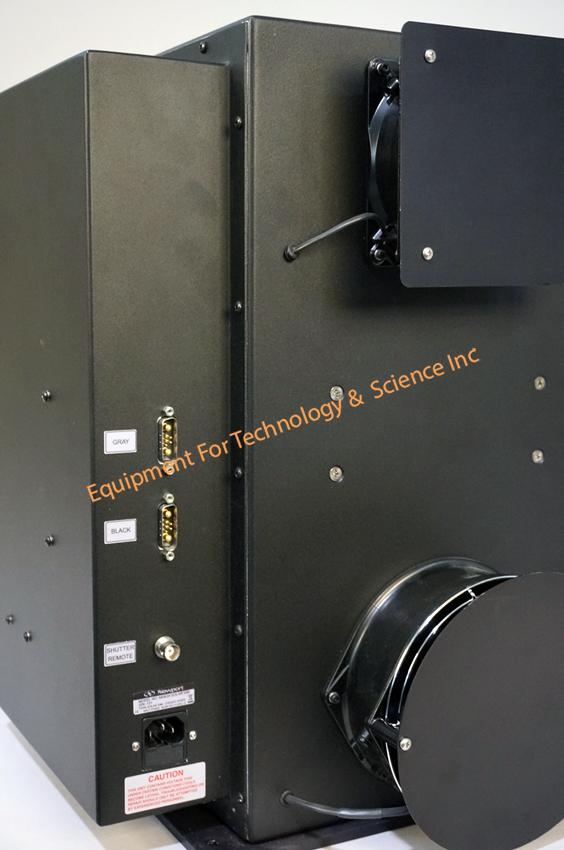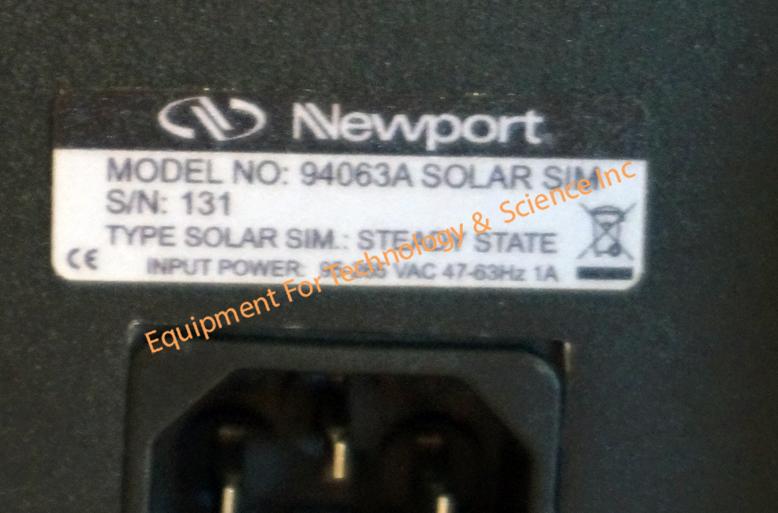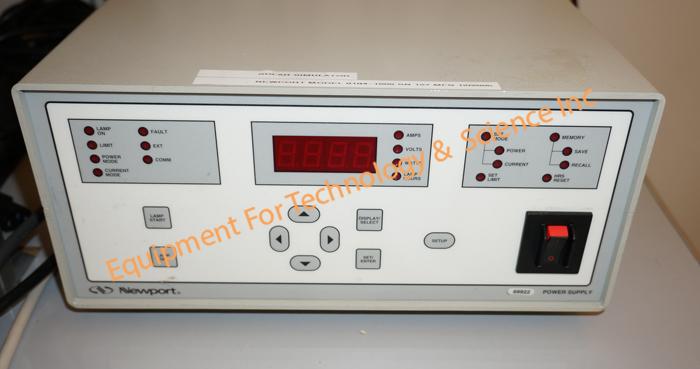 RF-3194
Includes Newport 69922 power supply with cables
The 94063A is the Sol3A Class AAA Solar Simulator with a 1000 Watt Xenon source and 6 in. x 6 in. illuminated area.
All Oriel Sol3A simulators are certified to IEC 60904-9 Edition 2 (2007), JIS C 8912, and ASTM E 927-10 standards for Spectral Match, Non-Uniformity of Irradiance, and Temporal Instability of Irradiance. By convention, Class AAA is reported with the first letter representing Spectral performance, the second letter Uniformity of Irradiance, and the third letter Temporal Stability.
The Oriel Sol3A simulators all use a single lamp design to meet not one or two, but all three performance criteria without compromising the 1 SUN output power, providing true Class AAA performance. A variable aperture accessory provides a user the ability to vary the illumination on Sol3A simulators without adjusting the power supply. The range of attenuation is infinitely variable from 0.1 - 1SUN.
The Oriel Sol3A uses a black non-reflective finish to minimize stray light and incorporates captive screws for all panels requiring user access to facilitate lamp replacement, alignment, and filter changes. Safety interlocks prevent inadvertent exposure to UV light.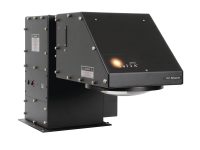 See PDF link below for complete specs and description
NewportOrielSol3Asolarsimulators.pdf
Last updated: 09/27/2017