Nordson-EFD 325 Ultra TT Automated Dispensing System with dispensing needle valve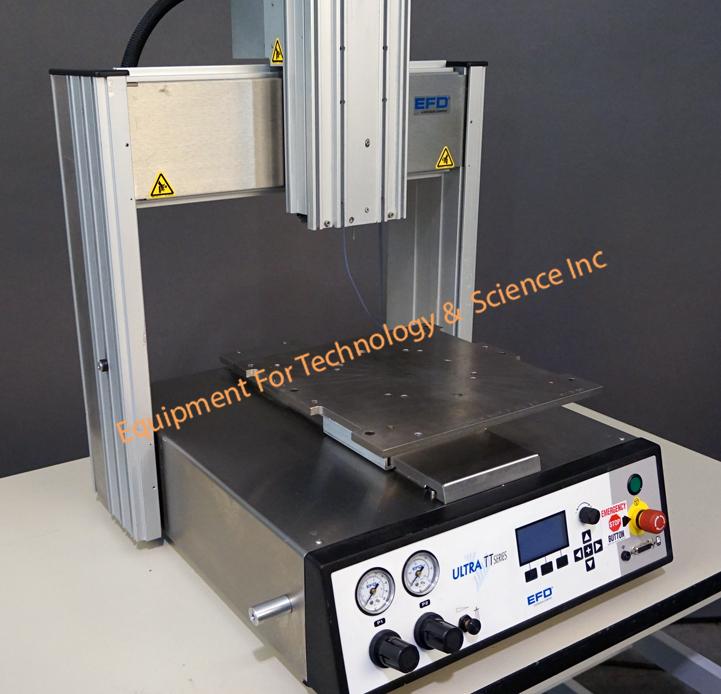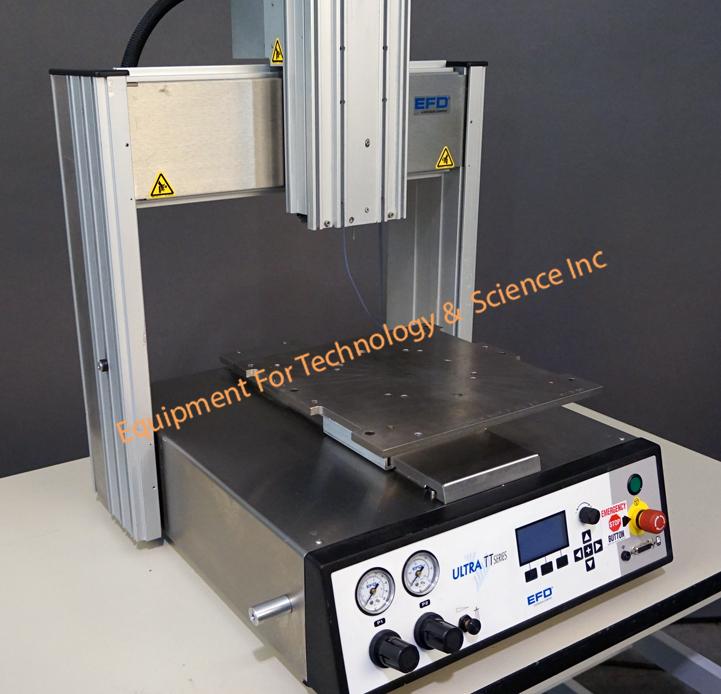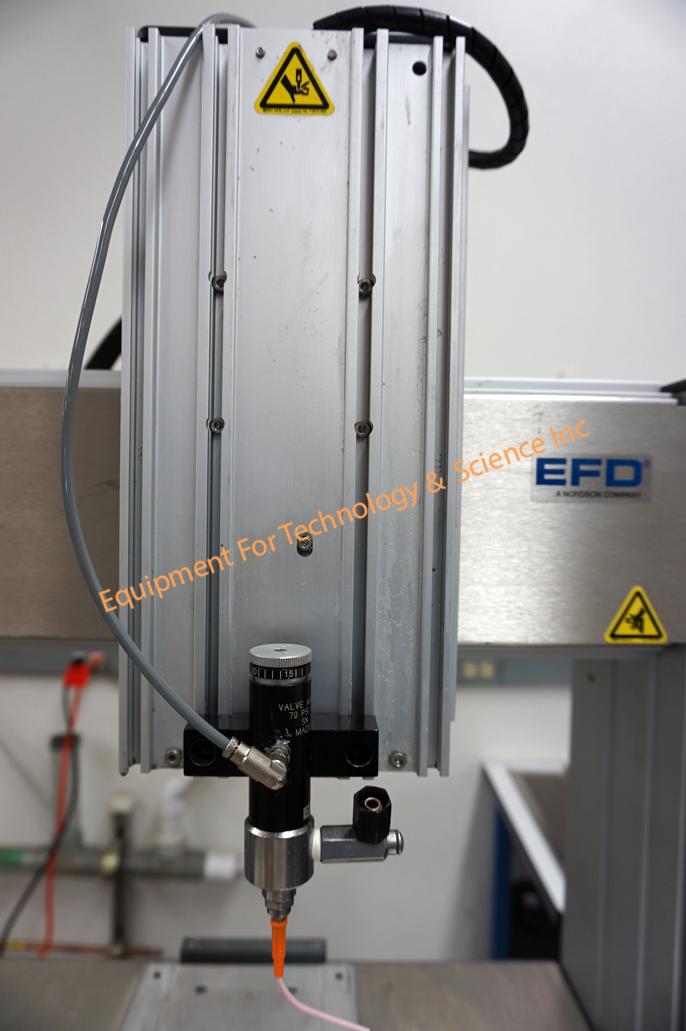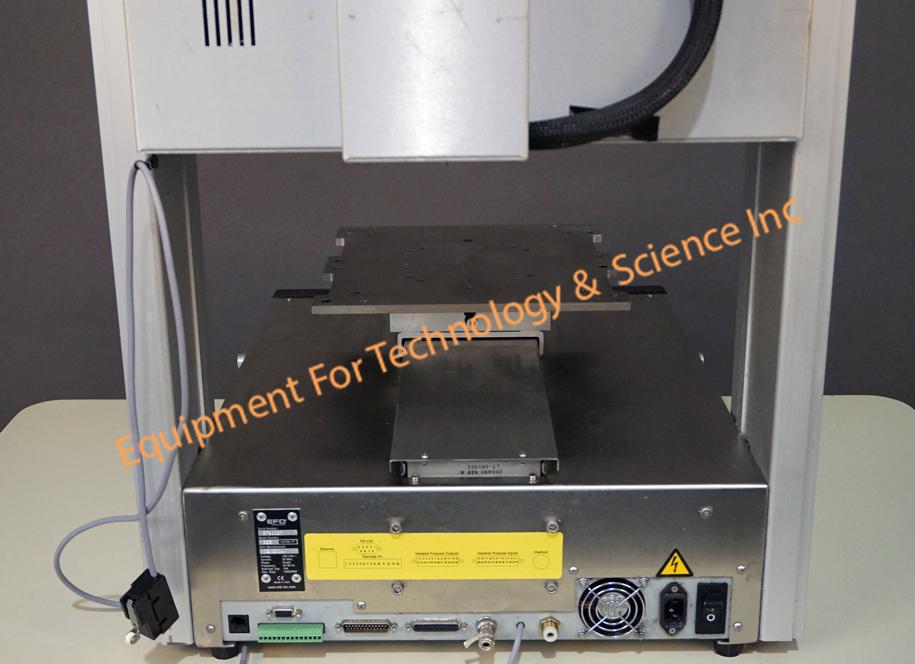 RF-2224
Ultra-TT 325 Key Features: Fully integrated positioning and dispensing functions.
Easy programming with the Palm handheld.
Height sensor for critical deposit control. Description:
The Ultra TT Automation Series combines precision dispensing and accurate positioning functions into one fully integrated, compact tabletop unit.
For manufacturers, the easy programming of the Ultra TT Series - combined with closed-loop servo controls and powerful drive moters for fast, accurate positioning - means higher productivity, greater process consistency, and less scrap and rework.
Ultra 325TT Specifications:
sn EF30037 
Manuf 02/2004
Work Area: 325 (X) mm x 325 (Y) mm x 100 (Z) mm
Resolution: 10 µ
Repeatability: 25 µ
Max. Speed: 500 mm/sec
Acceleration: 0.25 g
Mechanical Configuration: H-Bridge De-coupled Axes Control Method:
Closed Loop DC Servo Drive System:
Cable Drive Footprint: 560 mm W x 670 mm D x 750 mm H (does not include accessories and the dispensing system)
Weight: 45 kg Tool Payload: 5 kg Work Piece
Payload: 10 kg Programming
Interface: Front Panel Buttons
Capacity: 100 Point Capacity: 10,000
Theta Axis: Upgradeable from the factory
General Purpose I/O: 16 inputs / 16 outputs Discrete I/O: 1 analog input / output, 4 inputs / 4 outputs,
2 solenoid drivers
External Communications: 1 RS232 / 1 Pal Height Sensor: Yes (Standard)
Tip Change Reset: Yes (Standard)
Software Compatibility: Palm OS 4.0 or higher
Current Consumption: 320 Watts
Input Voltage: 100 VAC ~ 240 VAC (±10%)
Dispense Controller: Integrated Number of Dispense Valves/Syringes: 1, 2 or 3
Patterns: Lines, Circles, Arcs, Continuous Paths, Potting and Dots Dot / Line Types: 10 Dots / 10 Lines per program
Front Panel Control: Offset, Jogging & Program Select
Last updated: 04/11/2018
Manufacturer: Nordson-EFD
Name/Model: 325 Ultra TT
Reference: R-4748