Royce 650 universal tester with Leica microscope and ball shear module (2014)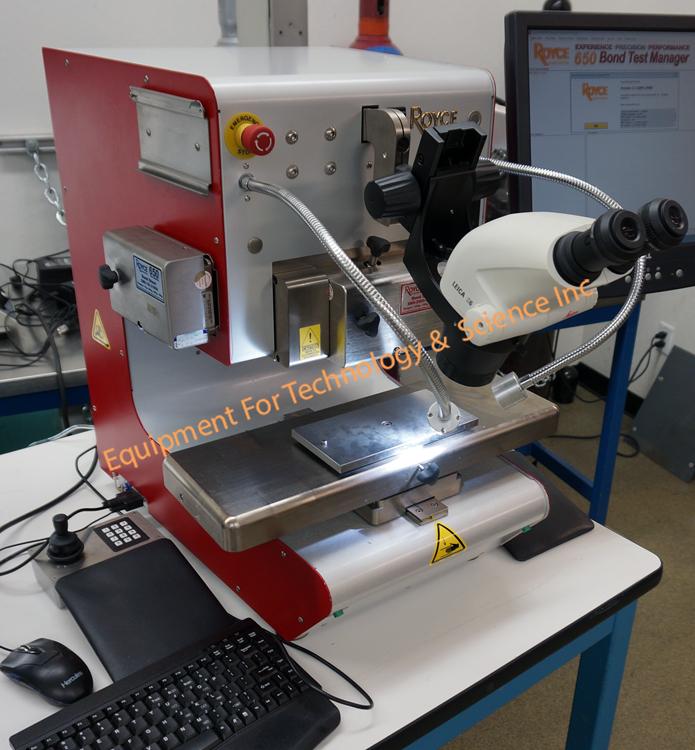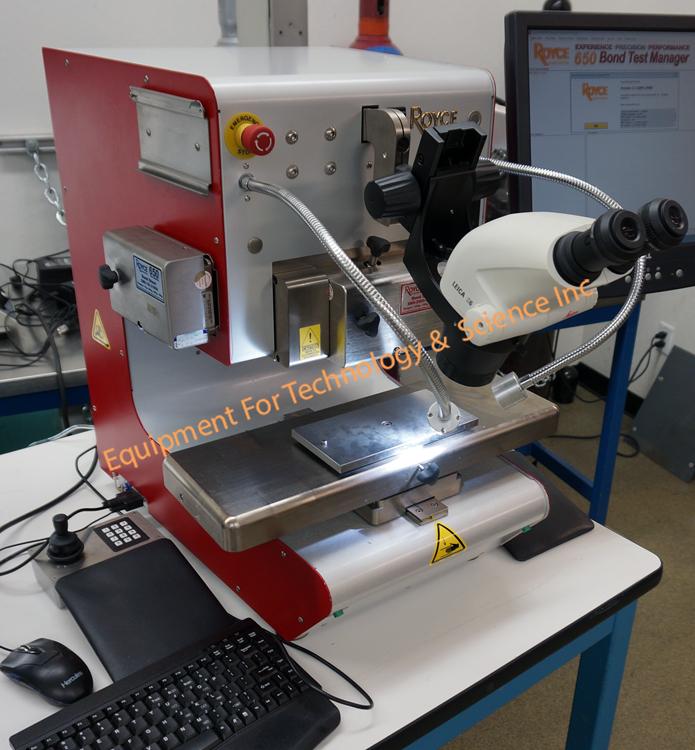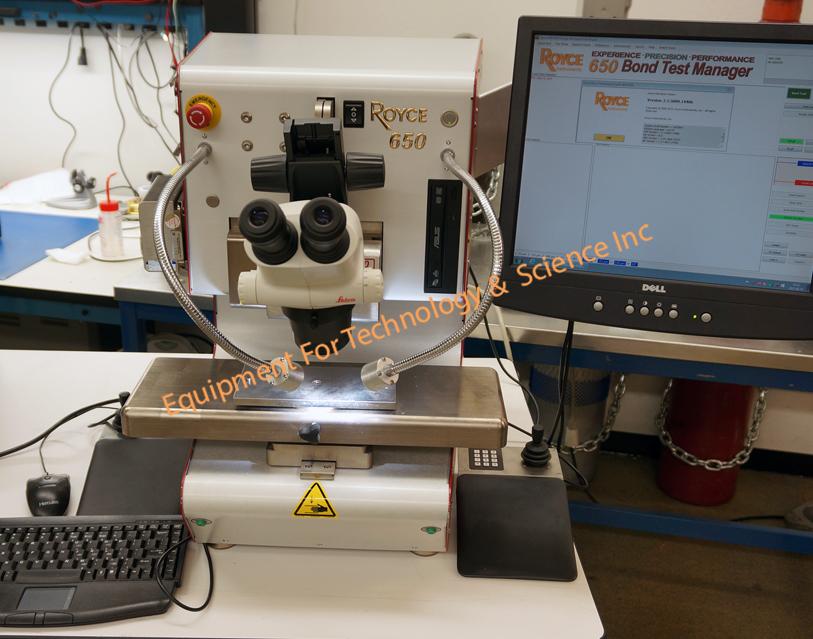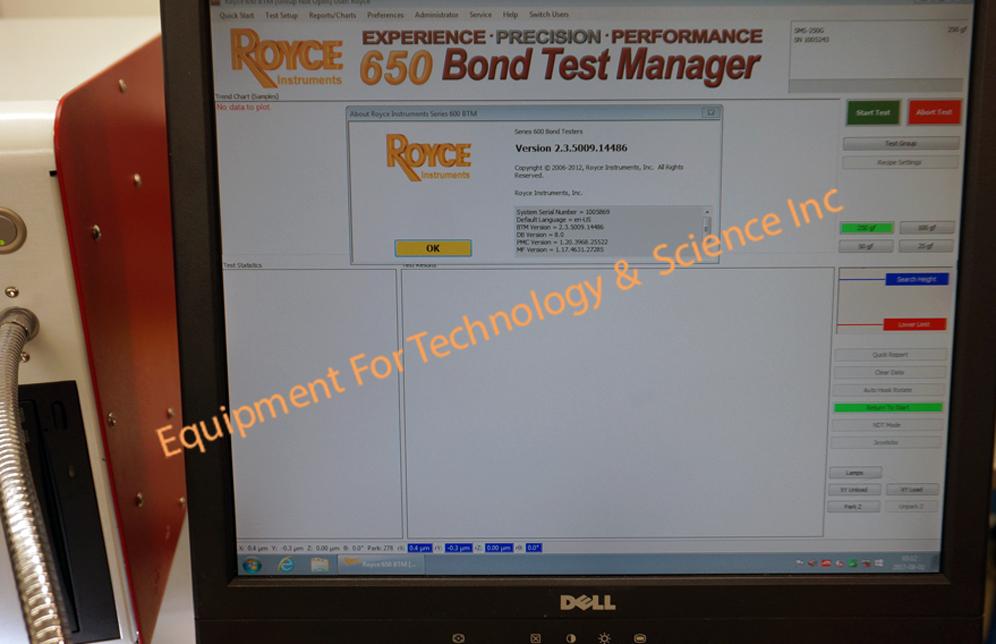 RF-3190
Ball shear Test modules: 1 included at price shown, 2nd module add $3000.
250g range selectable (25g, 50g, 100g, 250g), Part no. SMS-250g-21857
1KG range selectable (100g, 200g, 500g, 1KG), Part no. SMS-1kg-21858), needs repair
Leica stereozoom microscope
sn 1005869
software ver. 2.3.5009.14486
Applications performed by the Royce 650 include: wire pull, ball bond shear, die shear, solder ball (bump) shear, zone shear, tweezer pull, stud pull, die strength 3- point bend (push) test, heated testing, and custom testing to user specifications.
Motorized height controlled microscope that stays in focus as it moves
305mm x 155mm stage for 300mm wafers, leadframes or substrates
Ultra Fine Pitch (UFP) capable
Image Capture Option, Field Upgradable
World Language support
Ribbon Bond testing for standard to high-power devices
Die shear up to 200 kgf
Robust test modules with range switching, on board calibration memory, and tool protection
Last updated: 01/19/2018
sn 1005869
software ver. 2.3.5009.14486