Jasco J-815 Spectropolarimeter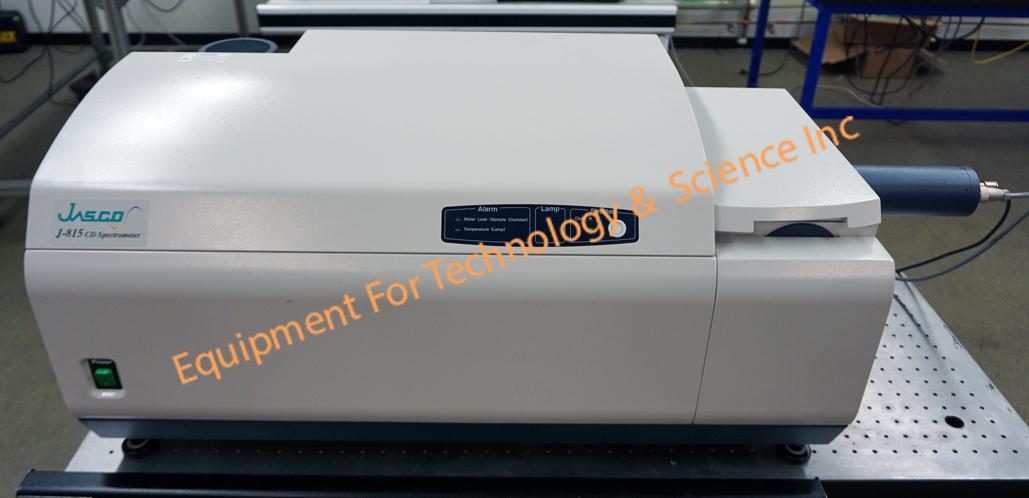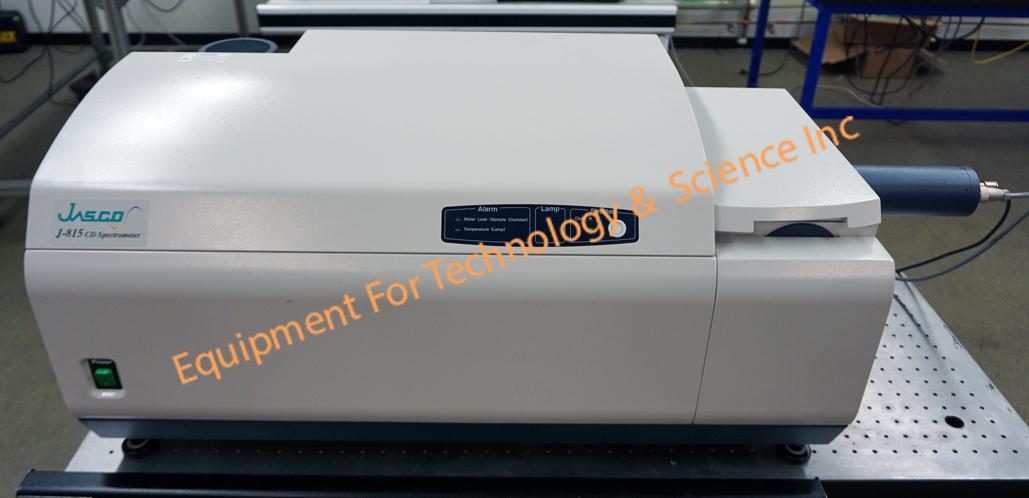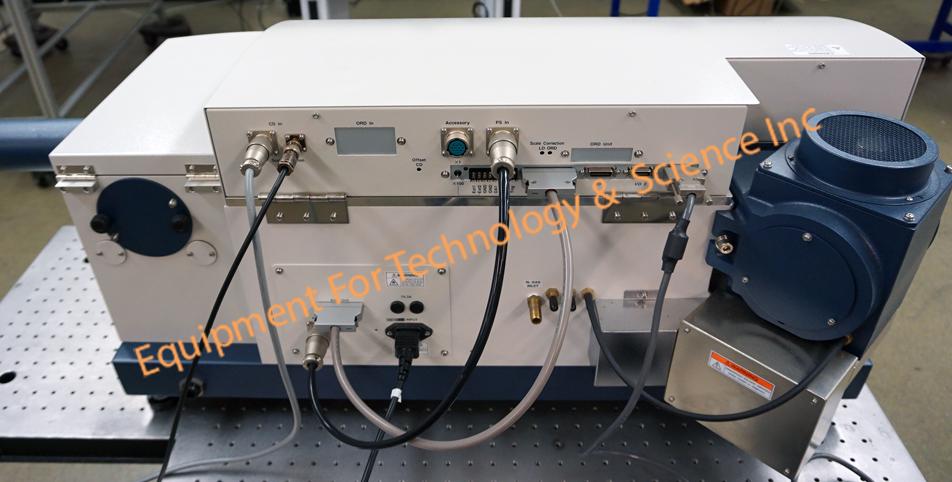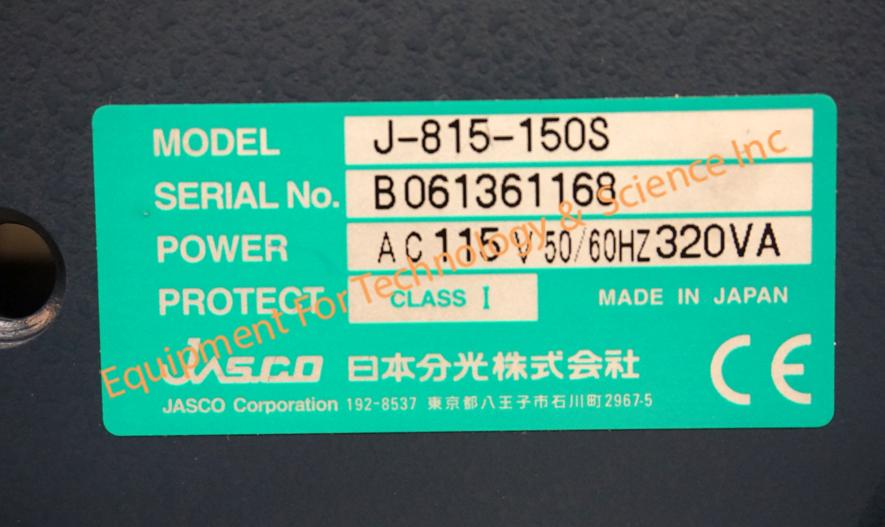 RF-3392
J-815 circular dichroism spectrometer
Circular Dichroism (CD) spectroscopy measures differences in the absorption of left-handed polarized light versus right-handed polarized light that arise due to structural asymmetry. The absence of regular structure results in zero CD intensity, while an ordered structure results in a spectrum which can contain both positive and negative signals.

Applications
Protein folding studies
Protein conformational studies
DNA/RNA interactions
Enzyme kinetics
Purity testing of optically active substances
Quantitative analysis of pharmaceuticals
Natural organic chemistry
Biochemistry and macromolecules
Rapid scanning (time resolved) experiments
Condition:
This instrument is in good working order and was removed from working environment. Unit is in excellent condition.
Warranty:
60-Da
Testing we performed:
Passes all initializing self and basic functionality tests. Display controller keypad panel and lamp operate properly.
Specifications:
Light source: 150W air-cooled Xe lamp or 450W water-cooled Xe lamp (factory option)
Measurement wavelength range: 163 to 900 nm (standard detector); 163 to 1100 nm (optional detector)
Wavelength accuracy: ±0.2 nm (at 163 to 180 nm); ±0.1 nm (at 180 to 250 nm); ±0.3 nm (at 250 to 500 nm); ±0.8 nm (at 500 to 800 nm), ±2.0 nm (at 800 to 1100 nm)
Wavelength repeatability: ±0.05 nm (at 163 to 250 nm); ±0.1 nm (at 250 to 500 nm); ±0.2 nm (at 500 to 1100 nm)
Spectral bandwidth: 0.01 to 15 nm
Slit width: 1 to 3000 µm
Digital Integration Time (D.I.T.): 0.5 msec to 32 sec
Acquisition modes: Wavelength scan (3 modes), Time scan (slow and fast kinetics), Temperature scan
Scanning speeds: 1 to 10000 nm/min (continuous scan)
Data interval: 0.025 to 10 nm (continuous scan); 0.1 to 100 nm (step scan); 0.5 msec to 60 min (time course)
CD full scale: ±10, 200, 2000 mdeg
CD resolution: 0.0005 mdeg (at ±10 mdeg full scale); 0.01 mdeg ( at ±200 mdeg full scale); 0.1 mdeg ( at ±2000 mdeg full scale)
Stray light: Less than 0.0003% (200 nm)
Dimensions: 1115 (W) × 576 (D) × 410 (H) mm
Weight: 87 kg
See PDF link below for data sheet
JascoJ-815.pdf
Last updated: 07/05/2018